Voyage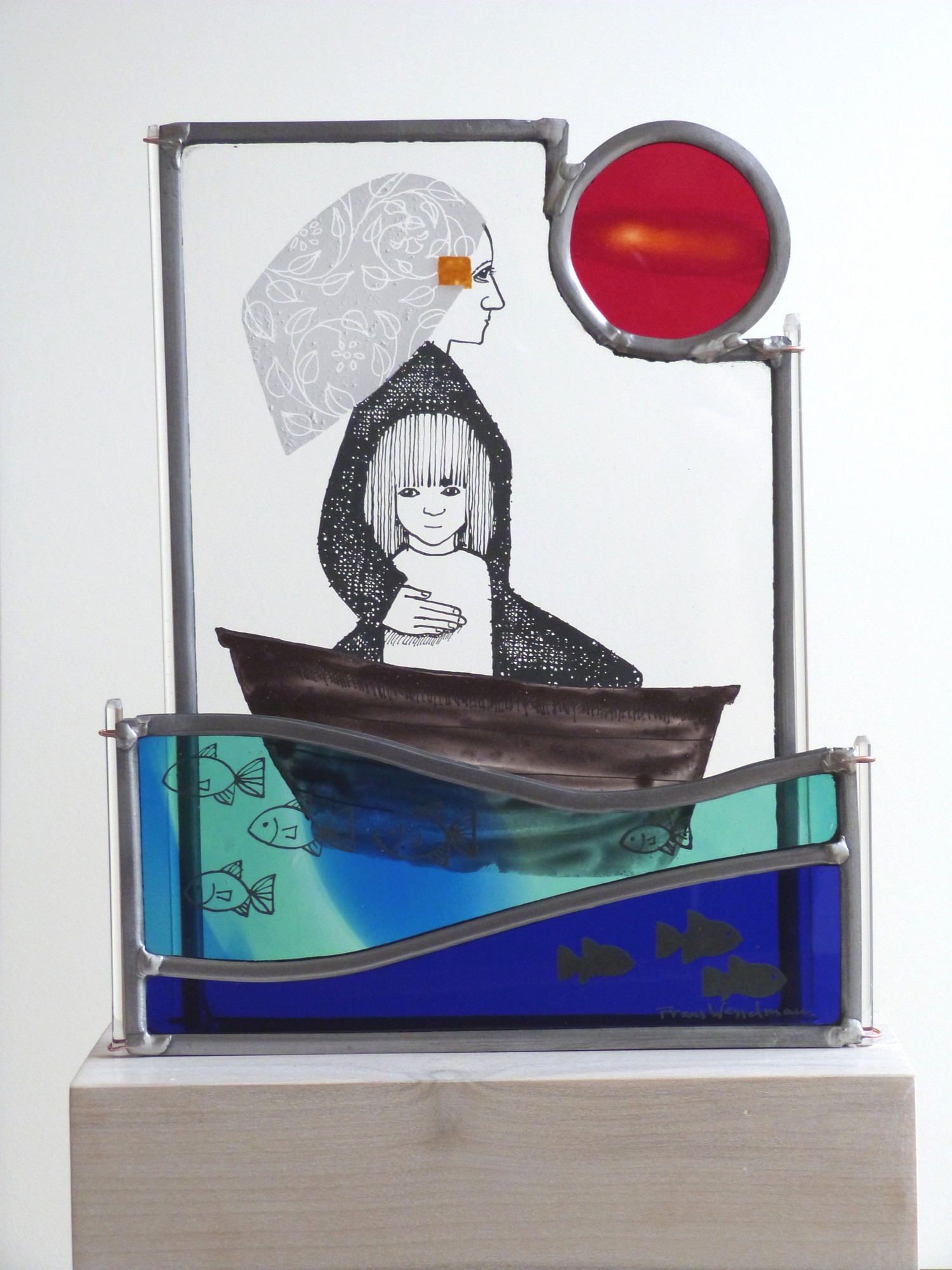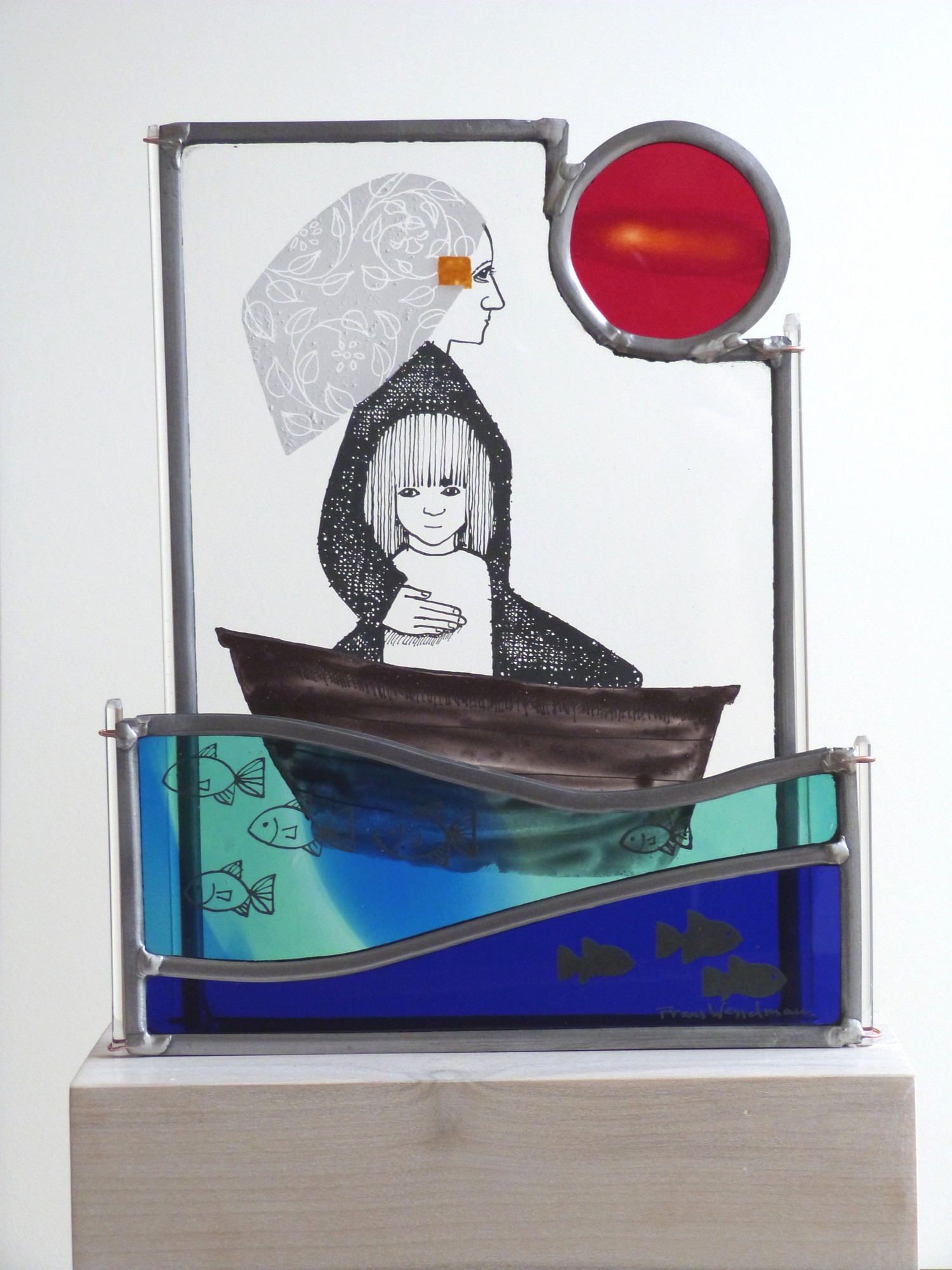 Voyage
Medium: Stained glass on plinth
Size: 36x23x9.5 cm

Signed and Dated
Acquired Direct from the Artist
Frans Wesselman R.E.
I think one's art is based in one's attitude to life, and in both I muddle on, making many mistakes, sometimes getting things right. I always try to make the work more direct, better conceived and more spontaneously drawn or painted. For better or for worse, my present work is the result.
Much of my drawing and printmaking and stained glass is inspired by literature, Shakespeare, the bible, poetry, sometimes my own experiences are the beginning of a series of sketchbook scribbles that may lead to finished work. And from time to time I get commissions that may lead on to the exploration of other themes.
I also draw from nature a lot, and though that rarely leads to a finished piece, it underpins all the rest.
Not having made wood cuts since my college days, I took it up again a few years ago and am enjoying working with the flat colours and strong, bold lines. In etching I enjoy the subtility of the detail one can achieve with line and aquatint.